Anchor Sunday School Class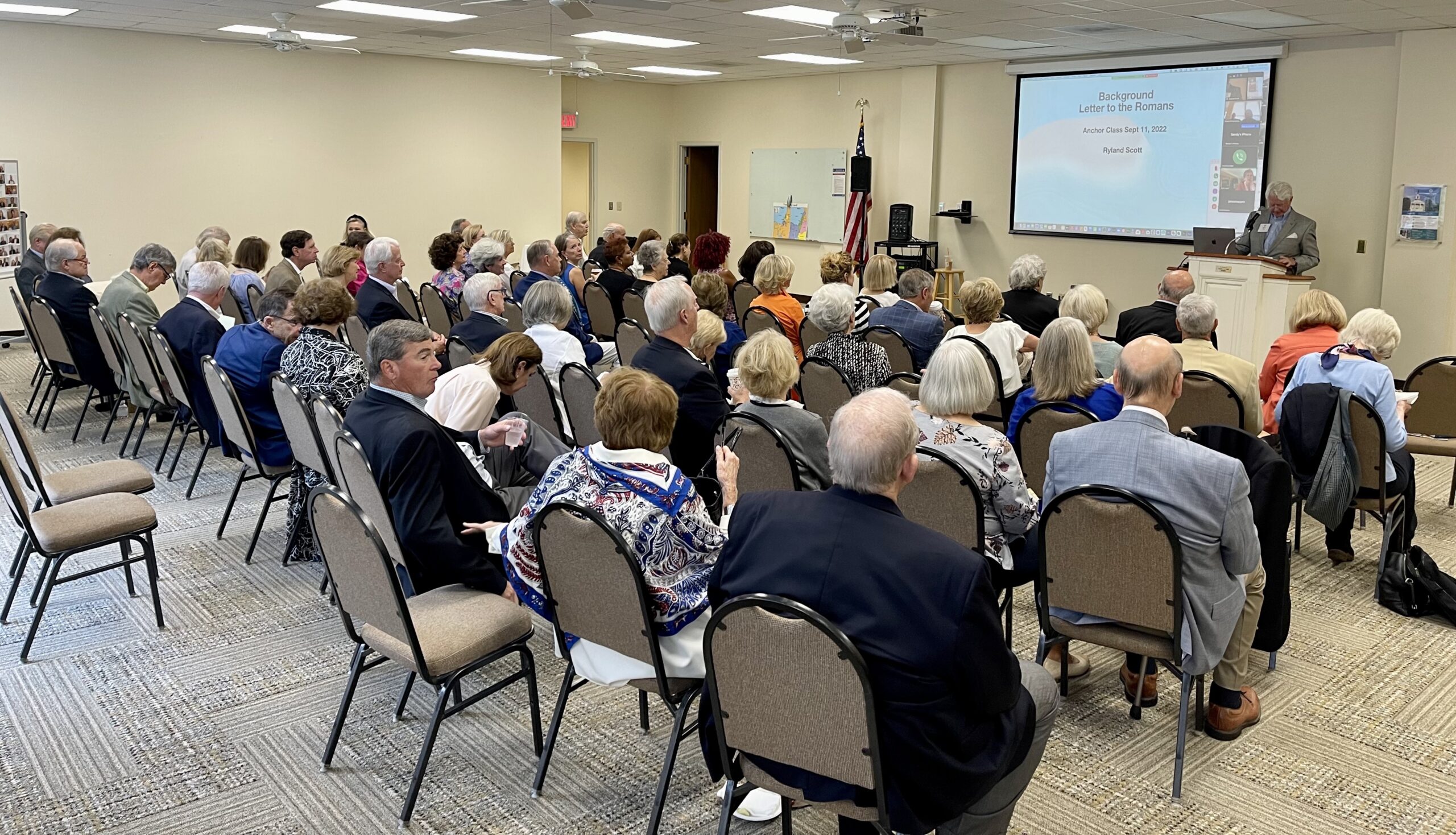 September 25th – Jim Phillips – Romans 1:18-32
Anchor Class,
Have you ever asked yourself or been asked, "what about someone who has never heard of Jesus or the Gospel"? Paul addresses that question and others in the section of Romans we will cover this Sunday, Romans 1:18-32. Bob did his usual brilliant job of taking us through the first half of chapter 1, focusing on the theme of Paul's letter to the Romans in 1:16,17—THE POWER OF GOD THAT SAVES BELIEVERS THROGH THE GIFT OF RIGHTEOUSNESS, IS NOW REVEALED THROUGH THE GOSPEL. Bob reminded us that it is not just good news, it is good news in light of the bad news. In verse 18 Paul makes a dramatic and sudden shift from the righteousness that God can bestow to the wrath that is being revealed.
Beginning in verse 18, Paul begins a section of the letter that runs through chapter 3 verse 21. The truths that Paul lays out are ugly, grim, and depressing. But they are truths that we need to hear and face. I would suggest that you read ahead and study 1:18-3:21. It breaks down as follows:
1:18-1:32—Paul is dealing with the Gentiles
2:1-3:8—Paul speaks directly to the Jews
3:9-3-21—He summarizes the Human condition for everyone
Questions:
Why would Paul begin his letter with this tour through the sinful human condition? 
Why such detail about the wrath and judgment of God?
What is meant by the wrath of God? What is the biblical definition of wrath?
What does Paul mean when he says in 1:24, 1:26 and 1:28 when he says "God gave them up"
Verse 1:20 is a key verse, read it and focus on its meaning. Then read Psalm 19:1-4. A very good way to prepare would be to memorize those 4 very short verses.
One writer said that Romans is probably the most contemporary and up to date document ever written. Paul is analyzing the civilization of the 1st century Roman Empire. He described the moral life in great cities like Corinth, Ephesus and Rome. But the letter also describes what is happening now in Atlanta, Los Angeles or New York.
The Gospel is such Good News!!!
Blessings
Jim


Anchor Class will Zoom Sunday for those of you who are unable to join us in person


===================================
Web address and meeting ID for Anchor Meetings does not change
If asked for a password it is 777
=========================
Anchor Zoom Meeting Details
Join Anchor Zoom Meeting – 9:50 Sunday 
https://us04web.zoom.us/j/545141347
Meeting ID: 545 141 347
Password = 777
or you can phone the number below to join audio only
        +1 301 715 8592 US
Meeting ID: 545 141 347